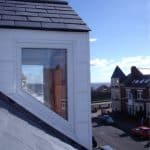 I am a fully qualified architectural technologist with over 40 years experience in both the public and private sector offering architectural services throughout Newcastle and surrounding areas. I am cabable of producing architectural plans for housing and commercial developments which can be used for building regulation/ planning applications and construction purposes.
Provide Design for life at affordable Building Costs and Fee Scales.
Trustworthy and important to deliver High Quality Work irrespective of Commission size.
Friendly approachable and Honest Attitude.
I Have worked at North Tyneside Council and Private Architects.
Specialist in Education, Commercial Development and Housing.
Building Costs and Fee Scales.
For advice and quotations contact:
Mick Sheldon MCIAT
TEL NO: 0191 257 20 20
MOBILE: 07807 030 574
EMAIL: mick@northeastplans.co.uk