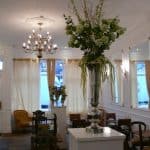 For professional architectural planners who are able to provide guaranteed Planning Application in Newcastle, choose North East Architectural Plans. We are the experts when it comes to your planning applications in Newcastle as we have many years of experience.
We produce architectural plans that are realistic and fulfil the requirements for a planning application in Newcastle. It's crucial that your building project meets the criteria for a planning applications and we know the right ways to meet these criteria in our work. We are also able to advise you on your best options to meet the requirements for your planning application in Newcastle, and submit the planning it for you.
If you require assistance with your planning application, we have the solutions you need. Contact us if you would like further information on Planning Applications in Newcastle or the other services we offer. We can be contacted by email at mick@northeastplans.co.uk or by phone at 0191 257 20 20.